Sonya Almaraz, LNT
Has been a licensed professional since 2011. She is on the jlounge management team, is the co-lead of the nail department and has been with jlounge since 2015. She loves that jlounge is more than just a spa since it focuses on clean and healthy ingredients, being environmentally conscious and valuing their employees as if they were family. Her favorite service is the Detox Pedi because it uses activated charcoal which is very purifying and incorporates a relaxing massage with cbd or shea butter.
Lindsay Sneller, LNT
Lindsay has been in the industry for 21 years and is a lead for the nail department. She loves being a part of such a positive, uplifting team, and she enjoys working with the incredibly friendly clients who come into Jlounge. Fun fact: Lindsay is a total health & fitness nut! She loves learning about holistic ways to heal and nurture the body. She loves that Jlounge supports her lifestyle by using natural products!
Amelia Vargas L.Ac., LE
Amelia was born and raised in Boulder, and knew at age 13 that she wanted to be an Acupuncturist. She earned her Esthetician License first in 2003, and has been doing acupuncture since 2008.  She enjoys having the ability to offer a variety of services here, from acupuncture and microneedling, to facials and waxing. She loves the clients, the philosophy, and the team at Jlounge and has been here since day one. Amelia is also part of the management team at Jlounge and co-leads the esthetics and massage department.
Indya Love, LE
Indya enjoys how the skin care industry is constantly evolving and providing opportunities to grow and learn new skills. Licensed since 2003, she loves to see her clients glowing and relaxed after a Stem Cell Renewal Facial. She really appreciates the clean, toxin-free environment here. When not at work, Indya can most likely be found volunteering her time helping to provide low-income communities with free energy and water upgrades.
Ella Nabiyar, LE, LNT
Ella Nabiyar LE, LNT -has been a licensed esthetician, and working in the skin care industry since 2013. She highly values her clients and each of their individual needs. Her specialty is brow tinting and shaping but she also offers a variety of services such as micro needling, hydration facial, stem cell renewal, and waxing. Ella loves seeing happy faces after every appointment! Jlounge is the perfect setting for relaxation and rejuvenation! When not in jlounge Ella enjoys cooking, and camping whenever possible!
Courtney Walters, LE
Courtney loves giving all the services here at Jlounge, but most especially loves facials. She started in this industry straight out of high school in 2016, and loves the Jlounge team and what we stand for. Courtney is also our Social Media and Marketing Coordinator, where she skillfully uses her background in photography.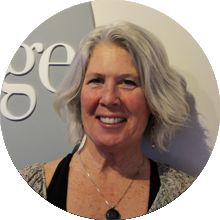 Lynn Abraham, LMT, BCST
Lynn has lived in Boulder since graduating from the Boulder School of Massage Therapy in 1992 and loves spending time on the local trails. She appreciates the energy and atmosphere created at jLounge. She enjoys providing an integrative session blending Craniosacral and Massage where the client feels heard and leaves feeling more relaxed and at home in their body. Additionally any session ending with a mini facial.
Hollie Chandler, LNT
Hollie is a Texas native, currently living in Denver, Colorado. She enjoys all things cosmetology, and has been in the field for 10 years. She loves nail art and can be very creative!
Rajina Maharjan, LNT
Rajina has been in the industry since 2016 and has been at Jlounge since 2017. Her favorite service to give is the More pedi and Gel mani. She loves working at Jlounge because of our friendly co-workers, clean environment and happy clients. Rajina is from Nepal and something unique about her is that she really enjoys learning new things and is not afraid of failure. She feels that this is part of the process that brings her to success.
Megan Marcoux, LNT
Megan has been in the industry and at Jlounge since 2018. She really enjoys doing the Lounge pedi and loves working at Jlounge "because the people are so welcoming and amazing and the environment feels like home." Something unique about Megan is she has been to 26 concerts and counting (she loves music).
Kassandra Marko, LNT
Kassandra has been in the industry since 2015. She loves offering the Lounge Pedi because it includes everything needed to care for most feet. Kassandra enjoys the environment at Jlounge because her coworkers are the best and the clients are amazing. She also appreciates working with natural products, and the variety of polishes colors at Jlounge. When not working she enjoys crafting.