GET SMOOTH SKIN WITH
THIS POWER TRIO
SKINCARE
At Jlounge, we know the importance of smooth skin, especially during the Holidays! From Holiday parties to family gatherings, 'tis the season for LOTS of photos. You can cover up the rest of you, but your face – there's no hiding that.
Good news! The skin experts at Jlounge have compiled the perfect trio for you to elevate your complexion to a flawless, elegant finish, perfect for the holiday season. Together, all three treatments will take less than 2 hours.
BOOK NOW
LOUNGE LUXE FACIAL
$125 | 60 minutes
Relaxing and luxurious, this facial Includes a cleanse, steam, enzymatic exfoliation, and finishing mask. Kansa wand, warm stones, hand massage, warm mitts, and a foot and scalp massage, complete this decadent treatment. CBD add-on – $30.00
STEM CELL RENEWAL FACIAL
$160 | 60 minutes
This facial features the latest in stem-cell technology, which guides our cells into generating stronger, healthier, more youthful skin. Includes your choice of microdermabrasion or dermaplane for exfoliation and cell renewal.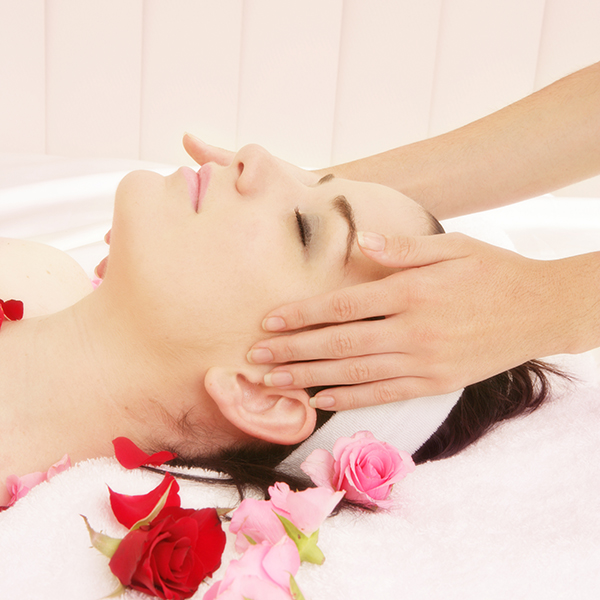 ROSE COMPLETE HYDRATION FACIAL
$155 | 70 minutes
We begin with microdermabrasion to remove dead skin cells from the surface. Next, we use a gentle vacuum and HydroWand to deeply infuse a custom blend of serums into your skin. This treatment increases microcirculation and hydration and includes our JLESSENCIALS ROSE COMPLETE RESTORATIVE FULL-SPECTRUM SERUM for the ultimate hydration and calming properties. Hand massage, warm mitts, and foot and scalp massage are added. Finish with our Glo Simply mask, leaving your skin dewy, soft, and glowing.
FRESH FACE
$110 | 50 minutes
Refresh your skin with this signature Jlounge facial. Cleanse, steam, exfoliate, extract, and finish with a custom mask and protective moisturizer. Scalp and hand massage included.
FRESH FACE PLUS MICRODERM
$155 | 50 minutes
This facial begins with microdermabrasion to remove dry skin from the surface for a smooth result that improves collagen and elastin, reduces hyper-pigmentation, and minimizes pores. This is followed by a customized blend of JLessencials products that will leave your skin supple and glowing. Hand massage, warm mitts, and foot and scalp massage included.
SIMPLY MICRODERM | DERMAPLANE
$80 | 30 minutes
Cleanse, pretreat, microderm exfoliation, calming mask, spritz, hydrate.
SIMPLY DERMAPLANE
$75 |Â 30 minutes
Cleanse, pretreat, dermaplane, calming mask, spritz, hydrate. 
Microneedling is based on the use of tiny needles to create microchannels in the skin. The process stimulates your skin's natural ability to heal itself, producing collagen and elastin. We use stem cells obtained from adult human bone marrow stem cell cultures.
When applied to the skin, the skin mimics the effect of having more stem cells (we lose most of them as we age so that by middle age only a small percentage remain compared to our youth). The serum supports cellular renewal and has potent regenerating properties to improve skin firmness, elasticity, and tone. Fine lines and wrinkles diminish over time and skin looks brighter, more luminous, and healthier.
MICRONEEDLING
$300 | 30 minutes
We cleanse, apply JLESSENCIALS ROSE COMPLETE RESTORATIVE FULL-SPECTRUM SERUM for a numbing effect, and use acupressure for relaxation. We then perform microneedling while applying stem cells to the skin. We finish by applying organic facial serum and lip and eye creme.
ADD-ONS
NUFACE $15 | $35
A non-surgical, micro current facial-lift. With NuFACE facial treatment devices and anti-aging skin care, you can appear to have turned back the hands of time without invasive surgery.
WOW BROW $15 | $35

DERMAPLANE $40
Add on a Dermaplane to any facial.
MORE ADD-ONS
MICRODERMABRASION $50
Add on a Microdermabrasion to any facial.
JLESSENCIALS FULL SPECTRUM HEMP OIL $30
Our USDA certified 100% organic cannabinoid oil, that is known to provide anti-inflammatory and anti-oxidant properties not only healing the skin but also moisturizing and protecting the skin from free-radical damage.


STANDARD FACIAL REJUVENATION ACUPUNCTURE
$125 | 60 minutes
Standard treatment includes full assessment and diagnoses along with acupuncture points on the body, as well as focused points on the face.

ULTIMATE FACIAL REJUVENATION ACUPUNCTURE WITH NUFACE
$195 | 90 minutes
Ultimate acupuncture facial includes the enhanced version plus adds the benefits of Nuface, a microcurrent and LED device and the cryostem cell therapy, that make lifting, firming and collagen production results more intensified.
MORE ABOUT...
Facial Rejuvenation Acupuncture renews the skin by treating the internal root imbalances of the body, as well as treating locally to enhance circulation and encourage cellular renewal and collagen production. Cosmetic acupuncture can take 5-10 years off your face. It is an effective, non-surgical treatment to reduce the signs of aging, regenerate the skin cells, stimulate collagen and elasticity and to renew the face, as well as the whole body.