MASSAGE
Jlounge massages are customized by our massage specialists.
We use an extensive selection of natural products that benefit you while being mindful of the environment.
BOOK NOW
SWEDISH MASSAGE
$120 | 60 minutes
$135 | 75 minutes
$155 | 90 minutes
DEEP TISSUE MASSAGE
$135 | 60 minutes
$150 | 75 minutes
$170 | 90 minutes
PRENATAL / POSTNATAL MASSAGE
$135 | 60 minutes 
$170 | 90 minutes 
CBD MASSAGE
$150 | 60 minutes
$185 | 90 minutes

Experience the amazing benefits of our CBD CALENDULA CALM featuring 100% organic hemp oil. Anti-inflammatory properties help with muscle relief, arthritis, anxiety, stress, and more. You'll leave feeling zen and relaxed.
HOT STONE MASSAGE TREATMENT
$135 | 60 minutes
$155 | 75 minutes
$175 | 90 minutes

Thermal therapy helps to relieve muscular tension and overall stress.
CBD LUXE BODY BLISS
$215 | 90 minutes
This head-to-toe body treatment begins with a gentle dry-brush body exfoliation to slough off
dead skin cells and activate the lymphatic system, followed by a tension-melting hot stone
massage with our own organic CBD CALENDULA CALM. This incredible skin and body treatment is completed with a mini facial and aromatherapy scalp massage. Absolute bliss!
ADD-ONS
HOT STONE ADD-ON
$15

CBD ADD-ON
$15
Experience the amazing benefits of our CBD-infused REMEDY RELIEF SALVE or CALENDULA CALM SALVE featuring 100% organic hemp oil.

BACK SCRUB
$20 | 10 minutes
We use our own GLO SIMPLY resurfacing Beads.
FACIAL CLEANSE
$30 | 15 minutes
A mini facial added to the end of your massage. LAVISH SIMPLY CHAMOMILE CLEANSER, toner, organic mask, and customized moisturizer. A perfect quick pick-me-up for your skin!
By choosing Jlounge as your Boulder destination for an all-natural massage, you are being kind to your body and skin. When you receive a massage from one of our highly skilled massage specialists, you will have the opportunity to benefit from our USDA-certified organic full-spectrum CALENDULA CALM and REMEDY RELIEF BALM only at Jlounge.
INITIAL ACUPUNCTURE TREATMENT
$125 | 60-75 minutes
By stimulating various points on the body with hair thin acupuncture needles, this modality has demonstrated healing effects on the nervous system, endocrine and immune systems, cardiovascular system, and digestive system, benefiting many different ailments and symptoms depending on the individual's needs. The initial session includes a consultation and acupuncture treatment. Please arrive 15min early to fill out your initial intake form.
FOLLOW-UP ACUPUNCTURE TREATMENTS
$98 | 45 minutes
After your initial acupuncture session, depending on the condition, weekly follow-up acupuncture sessions are recommended for the most effective results.
Chinese Medicine is a complete medical system that looks at treating the whole person and addressing underlying patterns of imbalance. Common Conditions treated with Acupuncture and Chinese Medicine are:
Stress, depression, anxiety

Digestive disorders

Skin and dermatological conditions including: eczema, rashes, acne, dermatitis

Menopausal symptoms, menstrual disorders, and hormone imbalances

Prenatal/Postnatal symptoms and support

Pediatric Conditions

Fatigue and low energy

Common cold and flu

Allergies, sinus congestion, Asthma, Bronchitis

Insomnia

Chemotherapy side effects

Pain: sports injuries, post surgical, joint pain, arthritis, muscle tension and strains, ligament sprains, tendonitis, neck and back pain, sciatica…
STANDARD FACIAL REJUVENATION ACUPUNCTURE
$140 | 1 hr
Facial Rejuvenation Acupuncture is an effective, non-surgical treatment with hair thin acupuncture needles to reduce the signs of aging by regenerating the skin cells, stimulating collagen and elasticity and inducing a healing response in the skin and body. Cosmetic acupuncture can take 5-10 years off your face. This whole body treatment also calms the nervous system and balances the body inside and out. (No products are included in this facial).
ENHANCED FACIAL REJUVENATION ACUPUNCTURE
$180 | 1 hr 15 min
The enhanced version includes everything in the standard treatment, along with JL ESSENCIALS facial products for cleansing and exfoliating, a treatment mask, and cbd serums followed by either facial cupping or gua sha for maximum hydration, circulation and rejuvenation.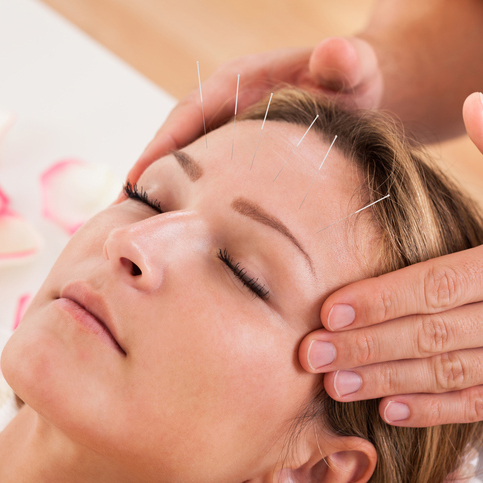 ULTIMATE FACIAL REJUVENATION ACUPUNCTURE
$210 | 1 hr 30 min
This ultimate facial includes everything in the standard treatment, along with a facial cleanse, exfoliation with steam, cbd serums. Additionally, our nuface microcurrent and LED technology for added lifting and toning, and a specialized human growth-factor serum derived from bone marrow mesenchymal stem cells which are known to promote scarless healing in an anti-inflammatory environment and amplify your collagen response.